News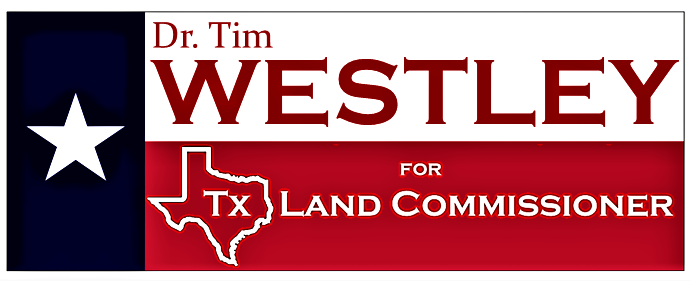 Dr. Tim Westley | Texas Land Commissioner Candidate
Subscribe to our page to ensure you don't miss any exciting news about our campaign!
Tuesday, January 11, 2022 8:06 PM
It's not often a candidate can claim being truly well-rounded and ready for the job, but Dr. Tim Westley is one of those rare comers. This article highlights more about his background and experiences as a grassroots leader and how they will positively impact the General Land Office under his leadership.
---
Tuesday, December 21, 2021 10:50 AM
Selma, TX, December 14, 2021—Dr. Tim Westley announced that he is seeking to become the next Texas Land Commissioner. For the past 18 months, Westley served as Historian of the Republican Party of Texas, having been appointed by former Chairman Allen West. Following West's departure to enter the Texas governor's race, Dr. Westley continued as Historian and was reappointed by current Republican Party of Texas Chairman Matt Rinaldi.